Would you like to learn the ukulele fast and easily? Would you like to buy some lessons for your children? I can teach both adults and children in a fun and relaxed way using Zoom.
In this current crazy Coronaverse, I was also thinking I could teach family groups. Would you like your child to learn with another family member or members? You could all log-on together and we can learn songs your family like to sing. Music can always bring us closer to our loved ones.
Wherever you are in the world, if you can access the internet you can learn to play the ukulele with AL! So, read on to find out how it all works and to book your first lesson!
Please see the FAQs below for more info...
Here's a Message from Al...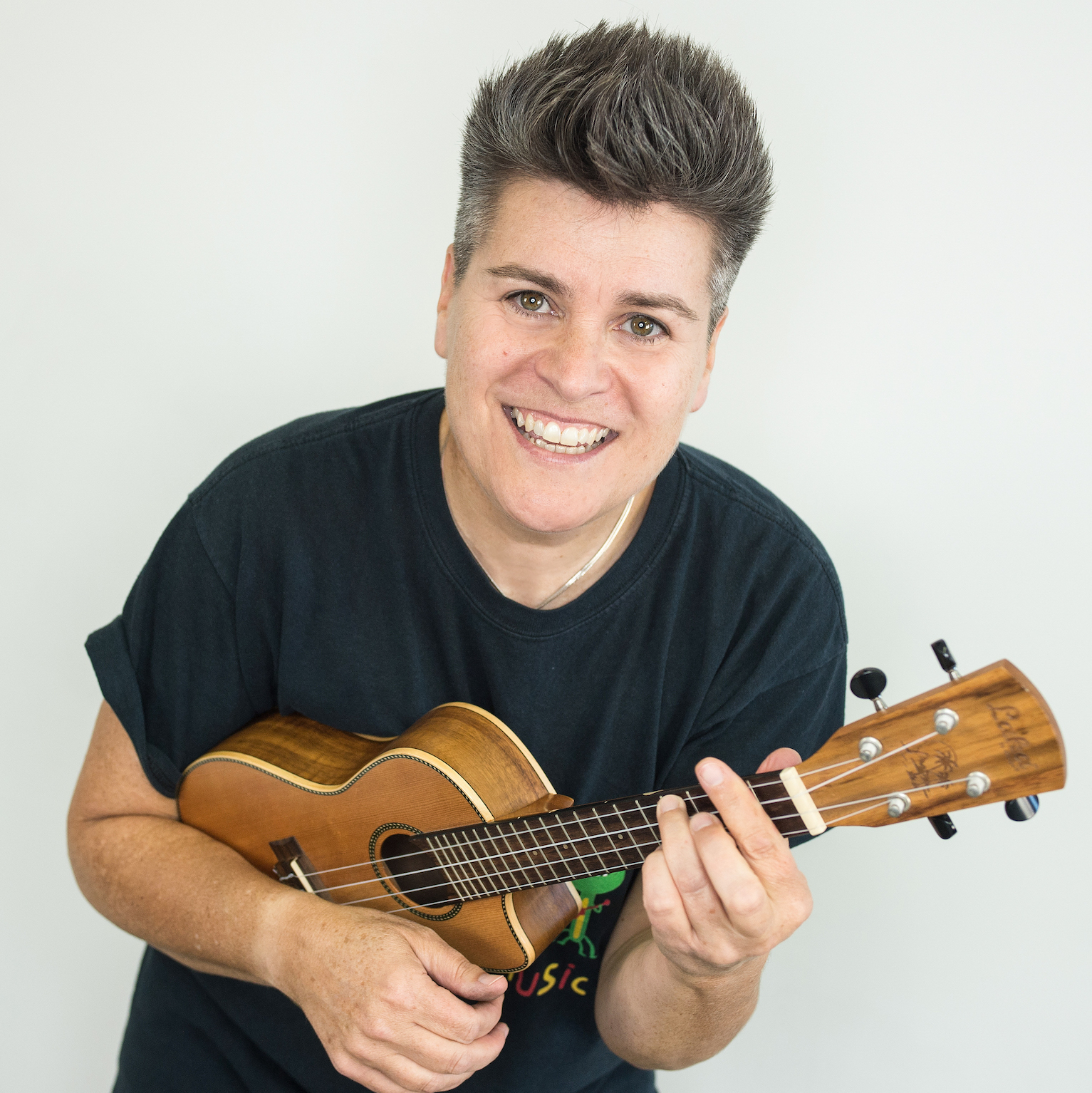 I've been teaching the ukulele in schools, clubs, pubs, festivals and at events for 15 years. I can take you from absolute beginner to cool uke strummer - we'll have you crooning round the campfire in no time!
I can teach both adults and children and I'm happy to teach family groups. So book yourself a lesson with me to complement my online ukulele courses and let's get uking!
Frequently Asked Questions
Can I get a refund if I'm unhappy with my purchase?
If you are unsatisfied with your online lesson, reach out to us to see if your purchase is eligible for a refund. If we have been unable to find a time that suits us both, we will refund you.
How do I schedule my uke lesson?
Upon purchasing coaching, I'll email you with further instructions on how to book a time for your ukulele lessons.
Can I purchase lessons more than once?
Absolutely! We can have regular classes if you would like that. Get in touch to ask me!
Can I really invite other family members?
Yes! I am more than happy to teach a group of you. Even if you live in different countries, if you can make the timing work with each other, and you can all log-on to our Zoom lesson, then let's do it!
Could my child learn with their friends?
Yep. You can share the cost of the lessons with your friends, they can log-on together and we can run and online class for a small group. I would suggest no more than 5 children at once for a quality lesson. I would need one parent/carer to be the main contact and to come up with the readies (£$)!
Can I book a series of lessons - like 6 weeks or more?
You can. Email me to set this up - it'll be much simpler! Here: [email protected]
What are your teaching/professional credentials?
I have developed my teaching style from my 15 year+ experience with countless students (big and small) over the years. I have a professional HND in Songwriting, Modern Composition and Musicianship from Brighton Institute of Modern Music. I used to lecture at University of Brighton for many years and have various certificates in teaching adults.
I am well aware of online safety and safeguarding with children and young people, I have a Safeguarding Policy you can download below. I have an enhanced DBS disclosure that enables me to work in schools and with children and young people. I can share details if requested, the information is held on the UK Government Disclosure and Barring Service database and can be accessed upon request.
Safeguarding Policy
Please download our current safeguarding policy HERE