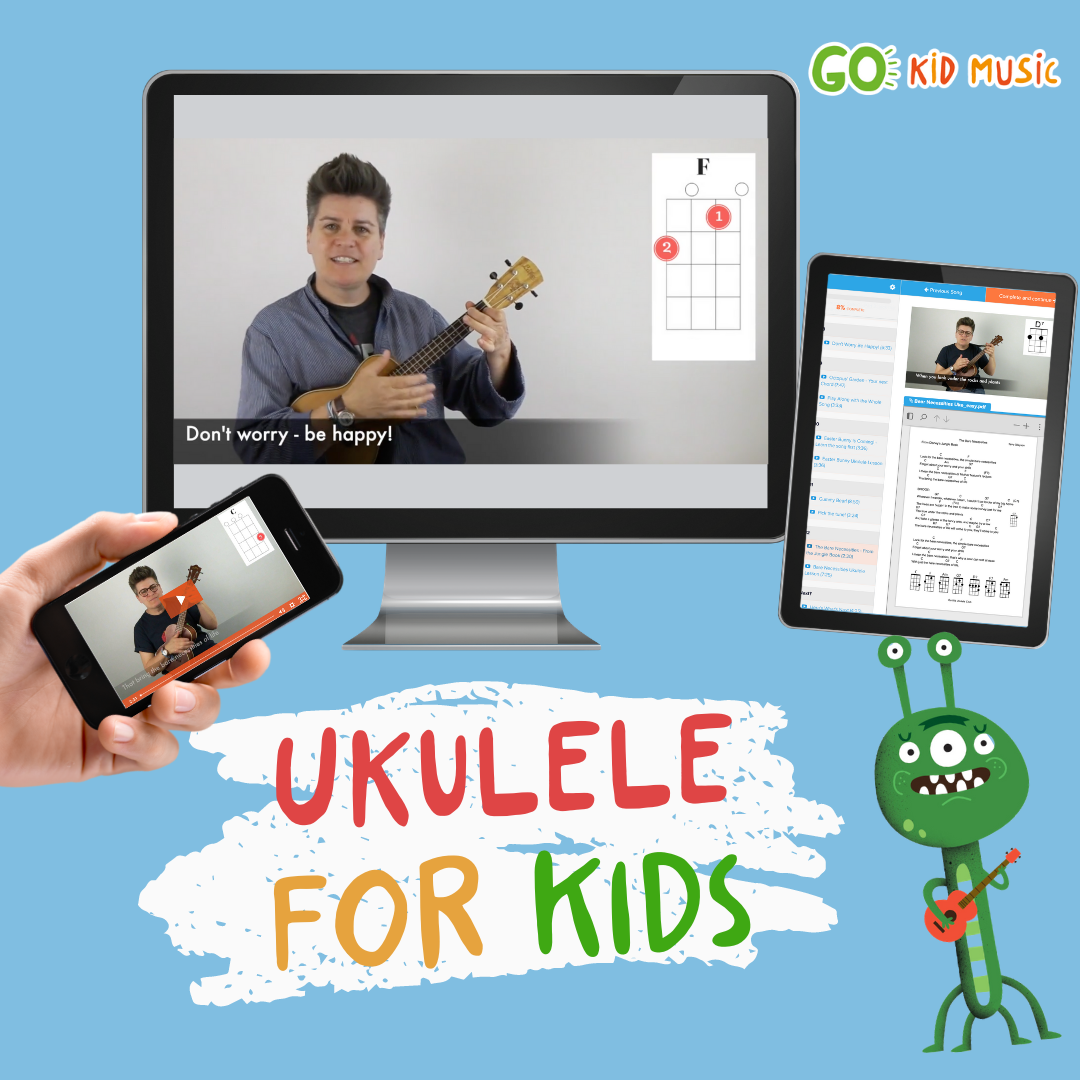 Here's What's Included in the Getting Started with Ukulele Mini-Course
Most ukulele courses are aimed at adults and teach 'adult' songs - but here at Go Kid Music our courses are made for children.
Learn to hold the ukulele, tune it and strum chords
Learn three cool children's songs
Experienced children's teacher - Al Start
Download chord sheets to practice off-screen
Access on any device
Fit around your kids' schedule
A great family activity - learn with your kids!
Get ready to join the Go Kid Beginners Course
Watch out... they'll learn fast!
Find Out More About Your Mini-Course
Al can take your kids from complete beginner to ukulele winner. In just one lesson they'll be playing their first song with just one finger!
Learn to play these three fantastic songs: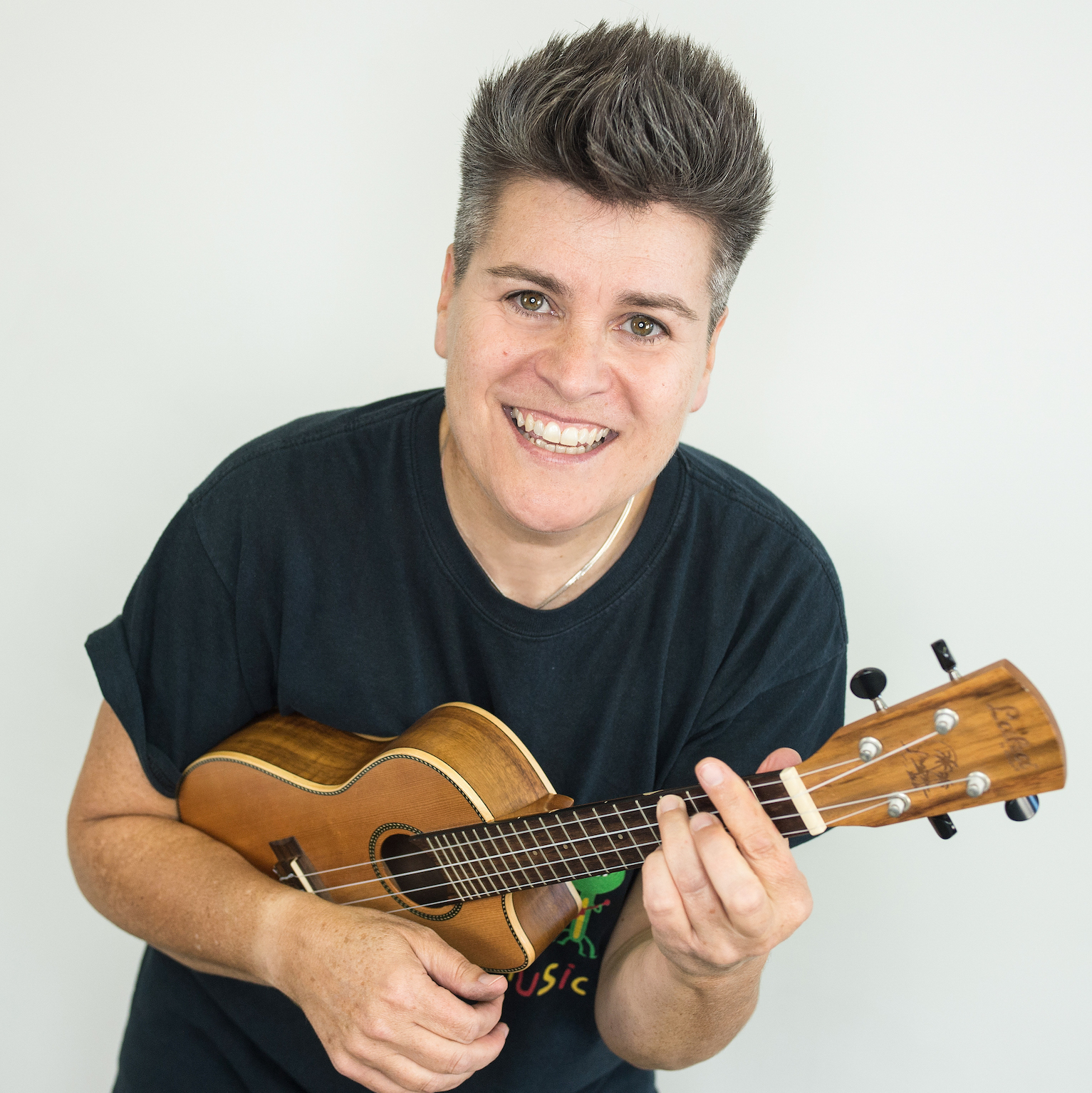 Meet Your Lovely Teacher!
Hi I'm Al.
I'm a children's songwriter, performer and a published author as well as a ukulele teacher!
I've worked with children since 1989 and been teaching ukulele for over 14 years.
This free mini-course is short bite-size lessons to get your child familiar with their ukulele and enjoy being able to play a new instrument.
So let's get started today!
What Do our Students Think?
"We just want to say Thank-you!


We are enjoying it so much, and it has given us some real focus and pleasure during these strange days 😷.


My daughter practices most days without prompt and has already played her friends Happy Birthday!
Thanks again 😄"
- J Craddock, Parent
Here are my full ukulele courses
Your child can try this free Getting Started Mini-Course or go straight to the Beginners Course!