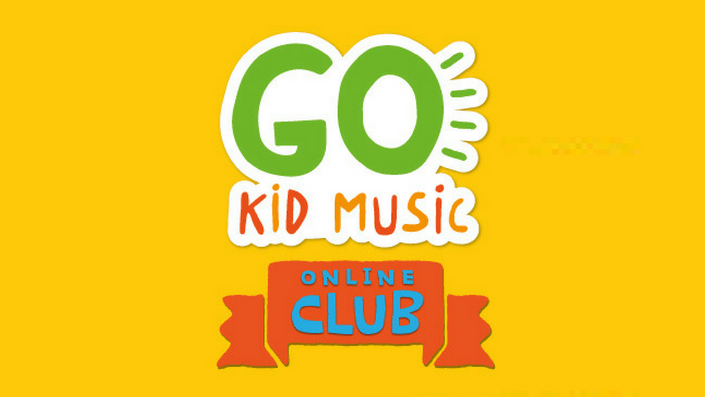 Go Kid Music Club (Families)
Amazing online music club for primary school-aged children who love to sing. Learn the signs and be the star!
Watch Welcome Video
Join Now!
What's Included
Week 1
Available in days
days after you join
Week 2
Available in days
days after you join
Week 3
Available in days
days after you join
Welcome to the Go Kid Music Club!

At Go Kid Music we know you just want to be a great parent with happy, healthy kids. To do that you need really great creative activities for your kids to get stuck into so they aren't bored all day.
The problem is COVID is keep us all prisoner right now, the kids are chained to their screens playing hours of mindless games, getting bored and irritable - stressing you out! That just makes you feel like you're a bad parent.
Well, you're not. We believe you can get through this, you won't let COVID beat you.
We understand how you feel,that's why we made theGo Kid Music Club for families just like yours. (Hey, I'm a parent myself, I feel your pain! I'm getting a motherload of 'Roblox Attitude' right now!)
We've inspired and entertained well over 20,000 families with our children's songs and videos, you're in safe hands!
So, here's what to:
Choose your subscription plan (monthly/6 months/annual)

Sign up

Sit back and enjoy a well-deserved cuppa while the kids get stuck in! (They might even do you a show!)
So, follow the link below, try our free song 'The Geography Song' and join the club now!
…And you can stop feeling like a bad parent and instead know you're a super-parent with happy little monkeys!
See you inside,
AL :-)
What do parents say about our songs..?
"I just love the life in your music. It's so bubbly and uplifting compared to a lot of children's music."
L. Anderson, Navada, USA
"The diversity it has provided for the boys from the happy interactive music whilst playing to soothing them in the car it is worth its weight in gold to me and its not the same old nursery rhymes you are hearing again and again and something different to what we hear at playgroups."
MumDadPlus4, parenting blog, UK
Frequently Asked Questions
How often will my child have a new song to learn?
The membership starts with the song 'Kangaroo Hop' and our 'Finger-Spelling' Makaton sign language teaching video. Every week your child will build their collection with a new song and few weeks they'll be able to learn a new subject in Makaton sign language. Very soon they'll have a huge repertoire of excellent children's songs and Makaton signs under their belt!
What exactly will my child receive every week?
Each week your child will get access to a brand new song video to stream from any device. This video will show Al Start (song-writer and CEO of Go Kid Music) playing her guitar or ukulele whilst singing. She will also be signing along using Makaton sign language in a split screen video. The words will scroll across the bottom of the screen. This guarantees loads of re-watching to perfect lots of different skills. When your child is ready to have a go without the video there are downloadable lyric sheets and audio downloads to play anywhere!
My school subscribes to your Schools Membership. Do I get a discount?
Yes you do! Normally this club costs £5 a month but if your school subscribes to the School's Membership you can join for only £3.30 a month! That's over 30% off! Just ask your school for their special coupon code (it should also be on your newsletter) and enter it at checkout.
What if I am unhappy with my membership?
We would never want you to be unhappy! If you are unsatisfied with your purchase, contact us in the first 30 days and we will give you a full refund.
Your Tutor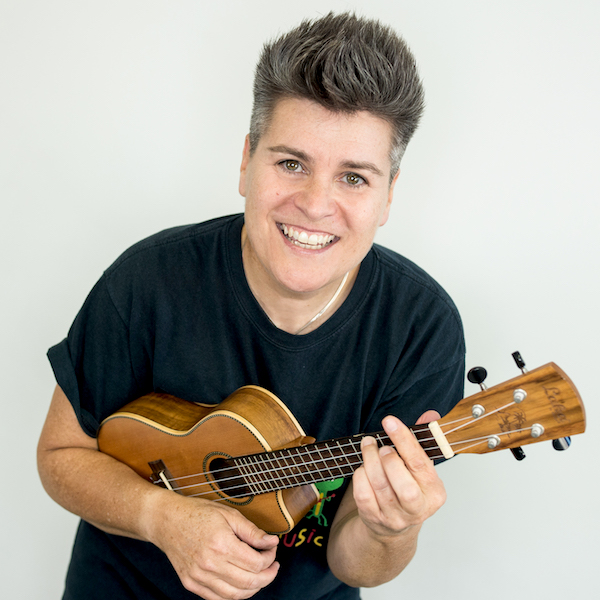 "Hello, I'm Al. I started Go Kid Music in 2015 because I believe we need more great age-appropriate songs for children and their families. I used to be a Play Coordinator for the local authority, lecture at Brighton University and have trained in play, creative learning and child development. I studied music at Brighton Institute of Modern Music in 2003 and gained a distinction in Songwriting & Modern Composition. I have toured extensively and produce music and events for families. I teach singing and ukulele in schools where I try out all the songs in the club so you know they will go down a storm with your kids!"