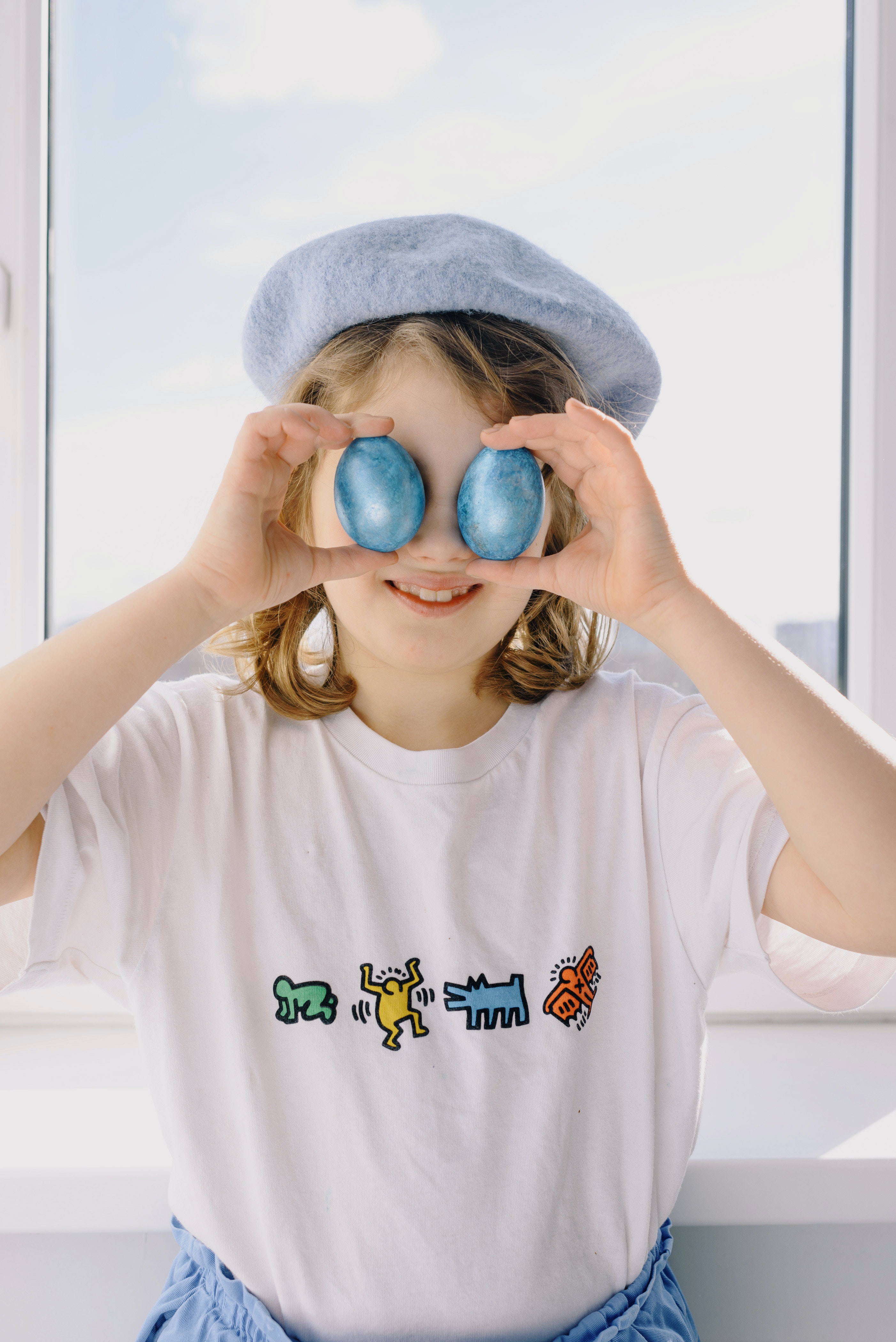 If you want to learn Ukulele this Easter, this song is a great start. Download the super-easy chords and watch the uke tutorial
FOR FREE! 
A sweet little song written by children about the Easter Bunny and an Easter Egg Hunt. If you have a ukulele club or play the ukulele in class, why not watch the ukulele tutorial featuring easy chords.
Your ukulele band could play along while other children sing and sign. Wow!
Find More Information
About Our Courses
Al can take you and your kids from complete beginner to ukulele winner! In just one lesson you'll be playing your first song with just one finger! In no time at all you will be able to play a whole selection of great family-friendly songs around the campfire...here's how...
Here's What's Included in the Go Kid Ukulele Beginner Course
Most ukulele courses are aimed at adults and teach 'adult' songs - but the Go Kid Ukulele Course is made for children, families and schools.


The ukulele is perfect for little fingers
Ukuleles are cheap to buy (we'll show you where and give you a 10% discount code)
Cool easy-to-play child-friendly songs
Learn to strum, pick a tune and play duets
12 dynamic, fun-packed lessons
Each lesson features pre-recorded videos with Al Start
Download the song words and chord sheets to practice off-screen
Access the lessons wherever and whenever you like on any device
A great family activity - learn with your kids!
Award-winning club with experienced teacher
Watch out... they'll learn fast!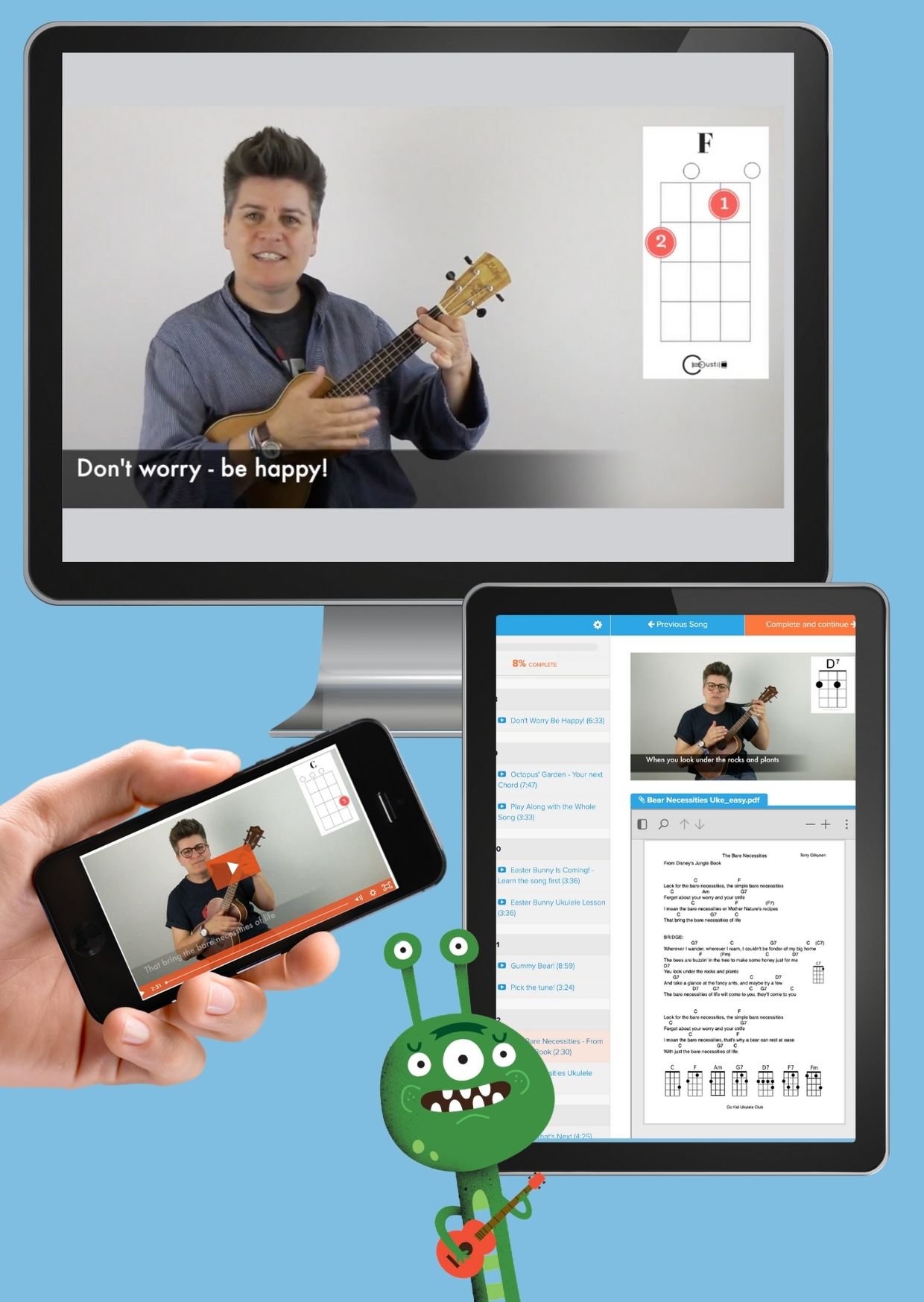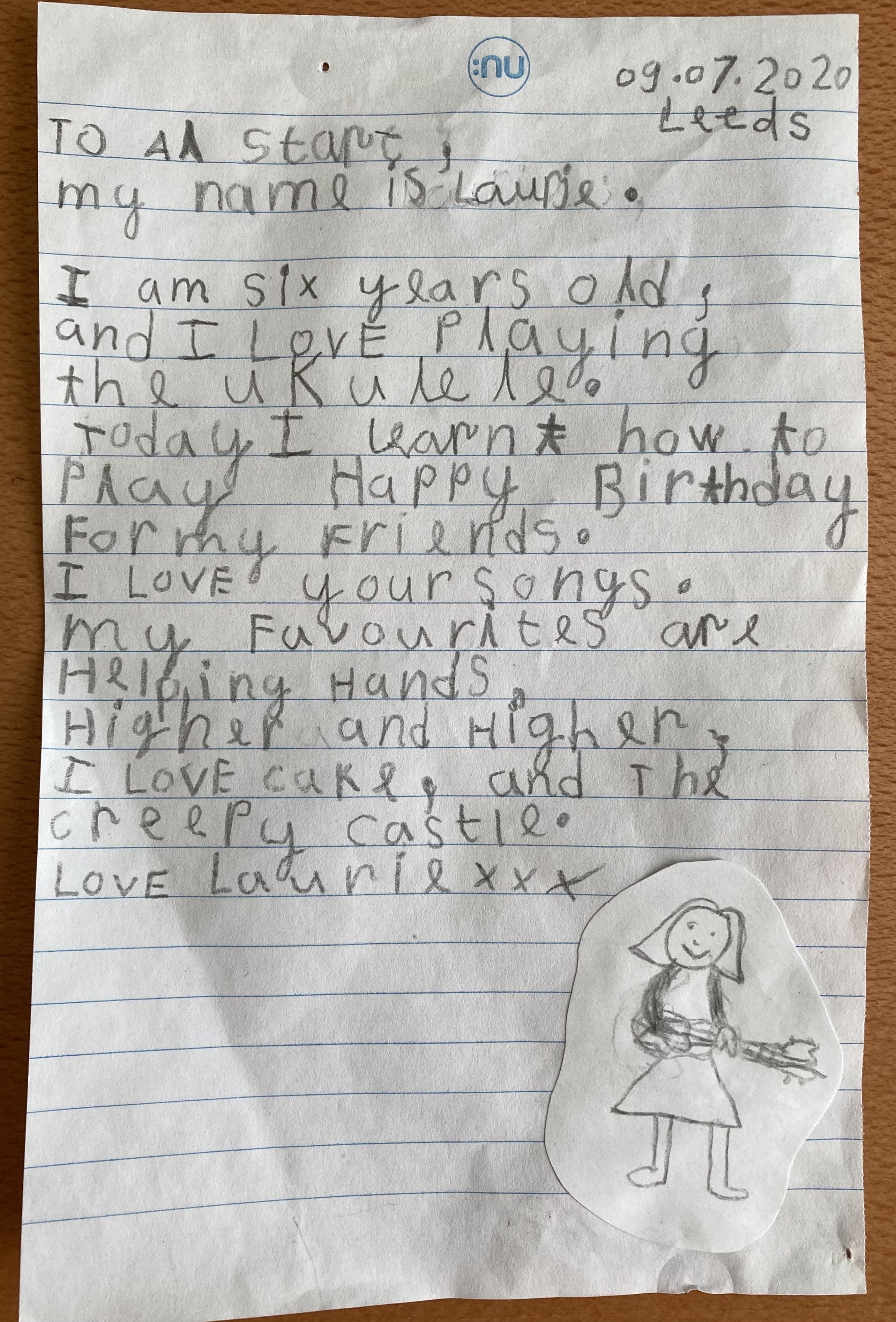 I love receiving letters like this!
So many children have let me know how much they have enjoyed the course and love playing their ukulele!
Your kids can be just like Laurie.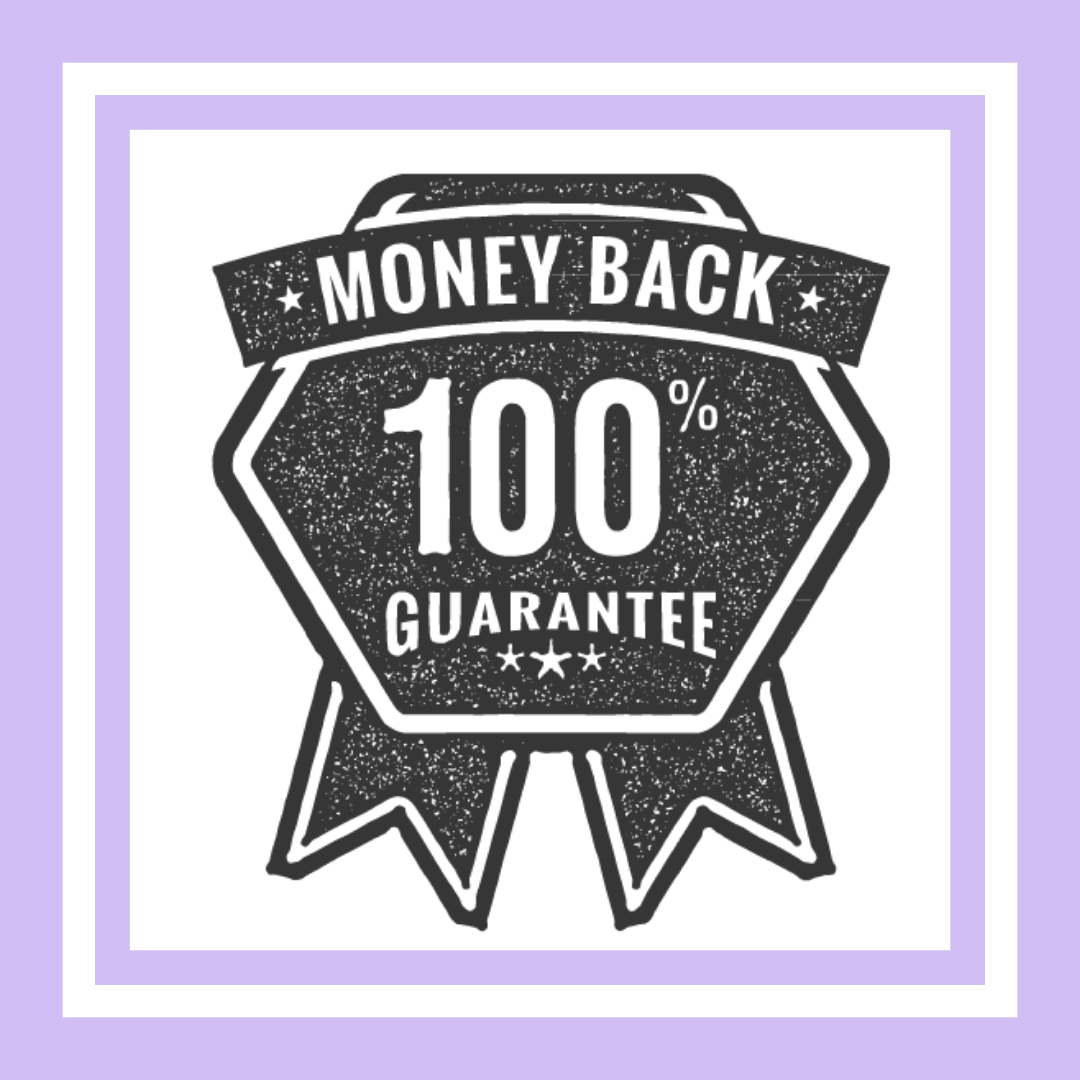 What? No Risk
If you're not getting on with the course, we'll refund your money within the first 10 days, or we can switch you to the more advanced Intermediate Course if you suddenly realise your child is a ukulele rock god!