Whether your children want to learn to play ukulele - or you want to learn as an adult, this ultimate ukulele bundle is the best way to learn a fantastic collection of family-friendly songs.
We have bundled together our Beginners Course with the Intermediate Course to take you from complete non-player through to ukulele hero in time for your holidays! Perfect for children at primary school age or adults, this is a lovely collection of 25 songs your family won't be able to resist singing along with!
SAVE £10 and buy our holiday bundle right now!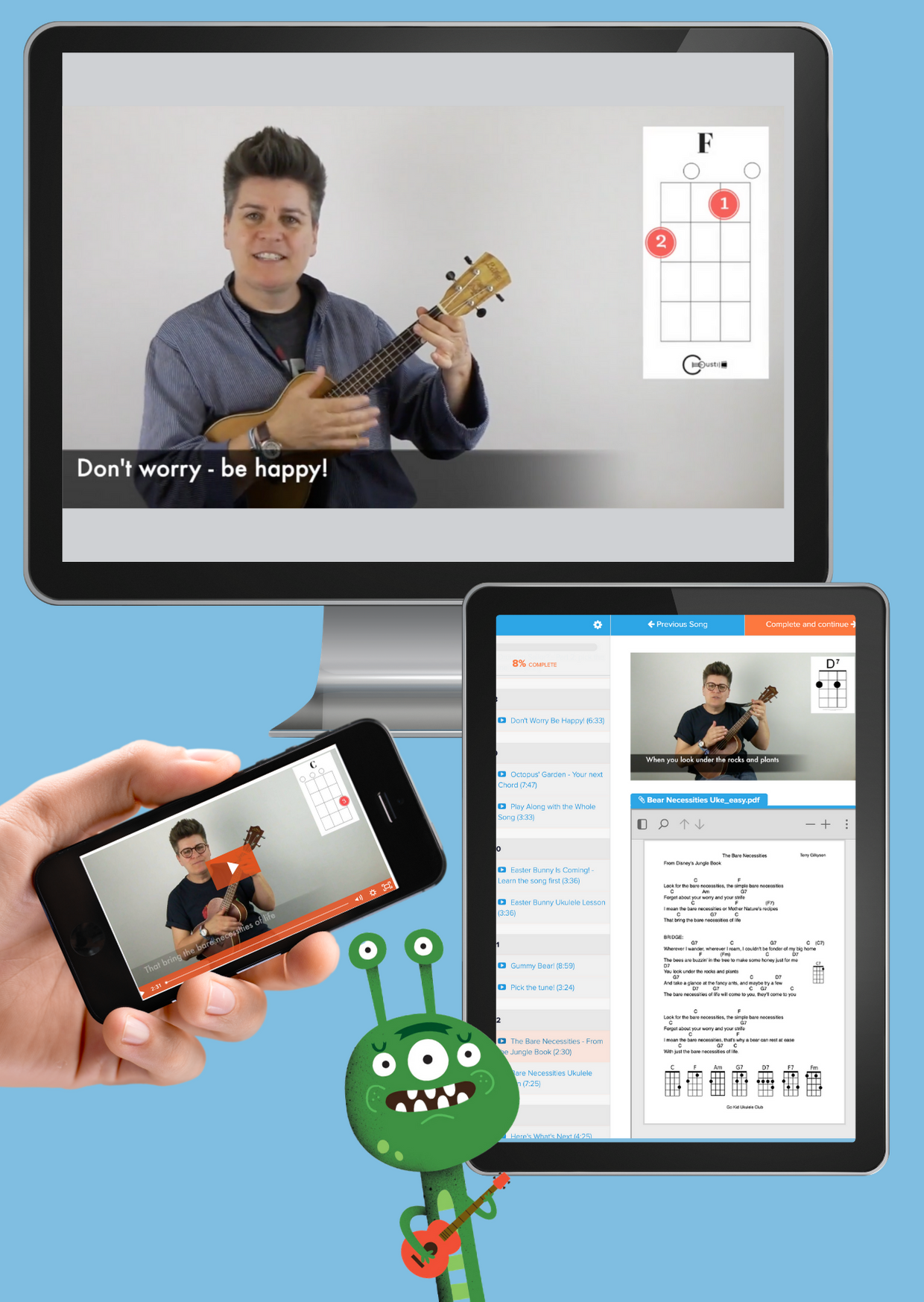 Here's What's Included in the Go Kid Ukulele Beginner Course
Most ukulele courses are aimed at adults and teach 'adult' songs - but the Go Kid Ukulele Courses are made for children, families and schools.
The ukulele is perfect for little fingers
Ukuleles are cheap to buy (we'll show you where and give you a 10% discount code)
Cool easy-to-play child-friendly songs
Learn to strum, pick a tune and play duets
12 dynamic, fun-packed lessons
Each lesson features pre-recorded videos with Al Start
Download the song words and chord sheets to practice off-screen
Access the lessons wherever and whenever you like on any device
A great family activity - learn with your kids!
Award-winning club with experienced teacher
Watch out... they'll learn fast!
What's in the Intermediate Course?


Our second course in this bundle features another great collection of family favourite songs!
This course carries on where our Beginners Course ends
Aimed at students who can strum a few chords already
Great for older children, adults and anyone wanting to progress on the ukulele
Features more cool easy-to-play family-friendly songs
12 dynamic, fun-packed pre-recorded video lessons with Al Start
Download the song sheets to practice off-screen
Access the lessons wherever and whenever you like on any device
A great family activity - learn with your kids!
Check out some of the songs you'll learn below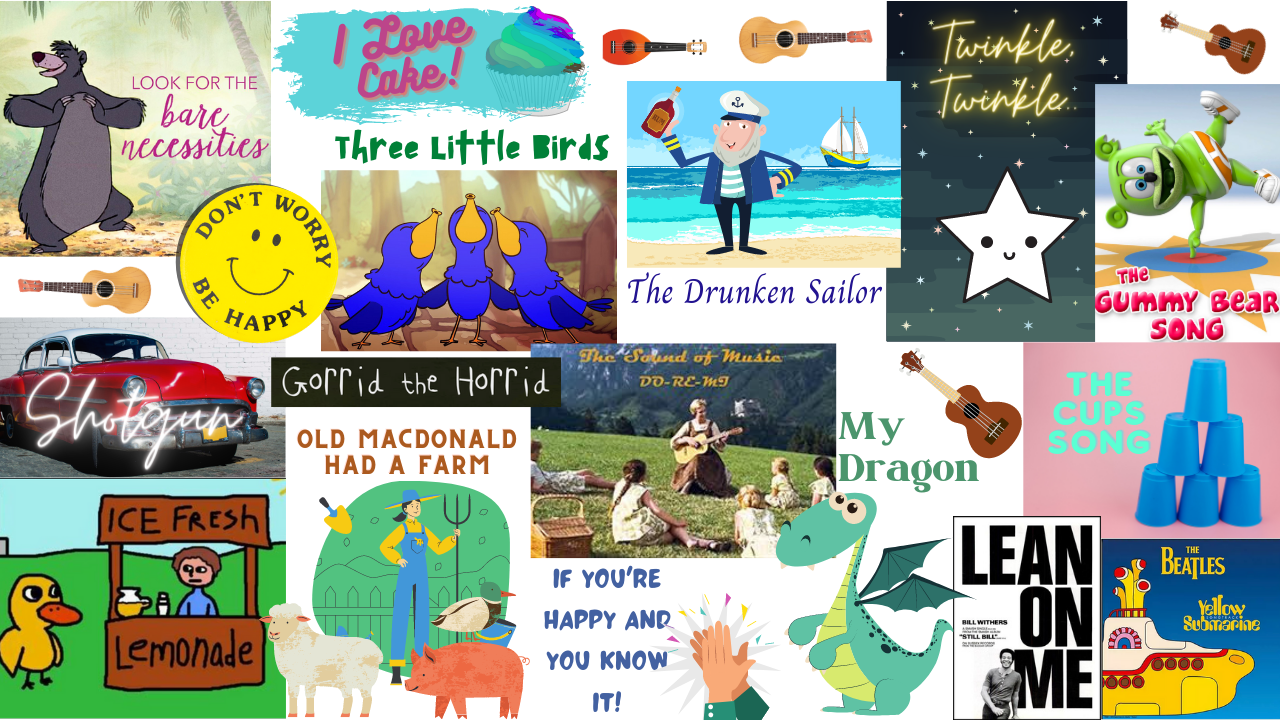 Your Ultimate Ukulele Song Collection!
By buying both courses now, you'll save £10! Check out some of the songs in this fantastic song collection! 
In each video tutorial Al takes you step-by-step through how to play each of these great songs.
Some songs have picking parts too - learn both parts, play duets with your kids, family and friends.
Grab that ukulele and get holiday ready!
Holiday Ukulele Bundle: Beginners + Intermediate Courses
Here are both courses featured in this bundle. Click each one to watch a video about it, meet Al and see more details.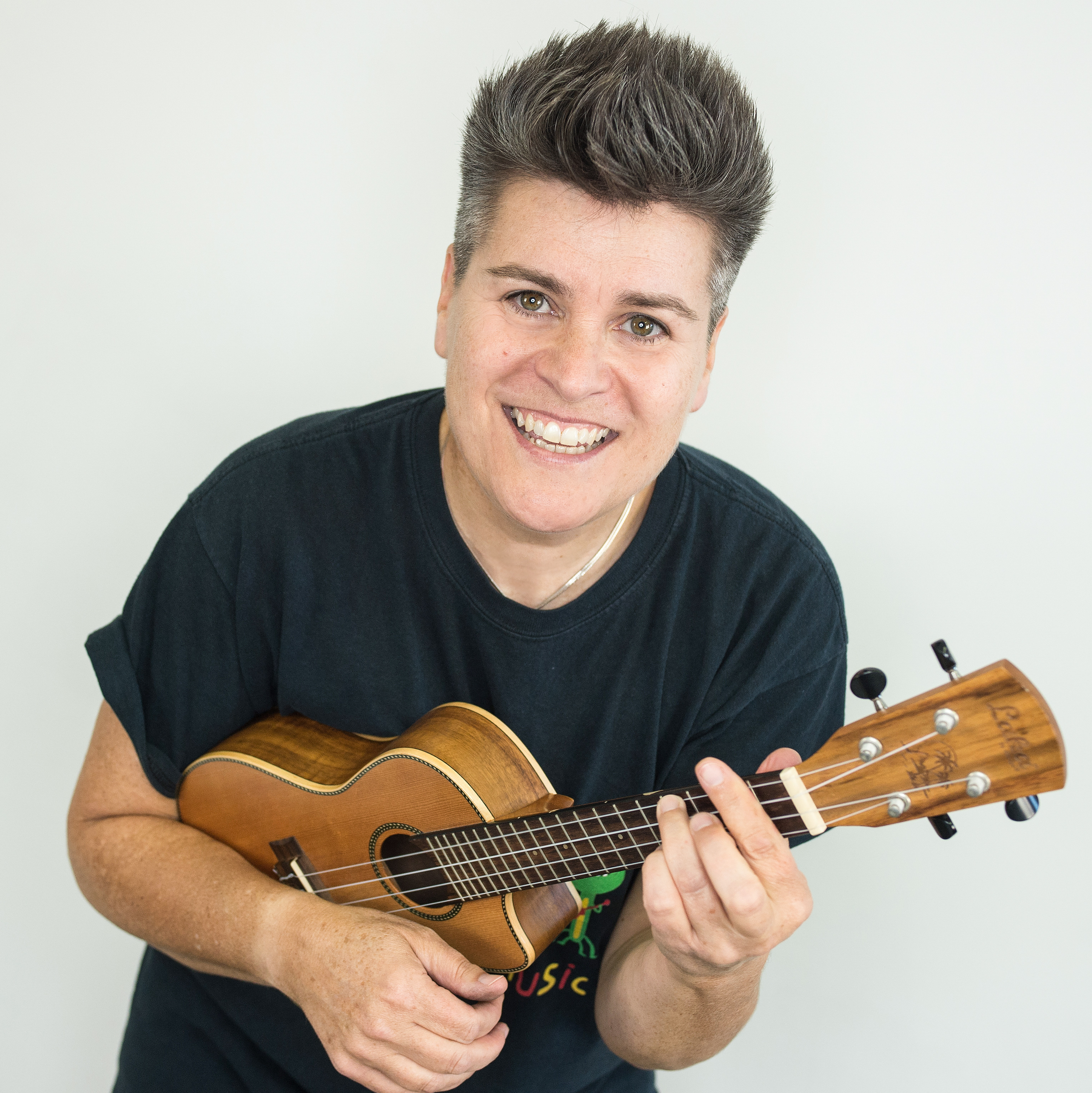 I'm a children's songwriter, performer and a published author (ooh get her!)
I've worked with children since 1989 and been teaching ukulele to children and adults for over 14 years - in schools, community groups, at events and festivals.
I've played music at countless campfires and heard from families how much it means to them to enjoy music together. Now here's your chance to experience just that!
I wanted to reach more children and families so I filmed my lessons. Now you can learn with me wherever you are on the planet, whenever you want to and completely at your own pace!
Come on - get your uke on, it's nearly holiday time!
Frequently Asked Questions
Can I get a refund if I'm unhappy with my purchase?
We'd never want you to be unhappy! If you think this bundle isn't for you, contact us in the first 10 days and we'll refund your money, honey!
How do I download the song sheets?
When you buy the courses, you can skip to any song, view the video tutorials and see the download links to collect the song sheets.
Do you teach ukulele one-to-one?
Yes! If I can fit a live lesson in, I will! I can teach you and/or your children via Zoom for a one-off or series of lessons to kick-start your playing, or top you up! See our Ukulele Lessons Page
Any other questions?
Get in touch: [email protected]