Have you ever noticed how your pupils remember all the words to their favourite songs?
A catchy song makes any subject unforgettable. We use this power of music to enable children of all learning styles to easily absorb key facts, vocabulary and improve their literacy and communication skills - and shine!
We are a not-for-profit made to support children's learning and spark inspiration at home and at school.
Sign your school up now and be part of our creative revolution
Yep... We're on a Mission
We're on a mission to help children catch up with their learning, enjoy being back in school and feel happy and confident in their learning.


Try our resources free for two terms and experience for yourself how easy they are to use and deliver, what a huge impact they have on your class!


Increase attendance, boost attainment and bring smiles to faces at the same time.
Create a culture of creative learning and well-being in your school to benefit both teachers and pupils now.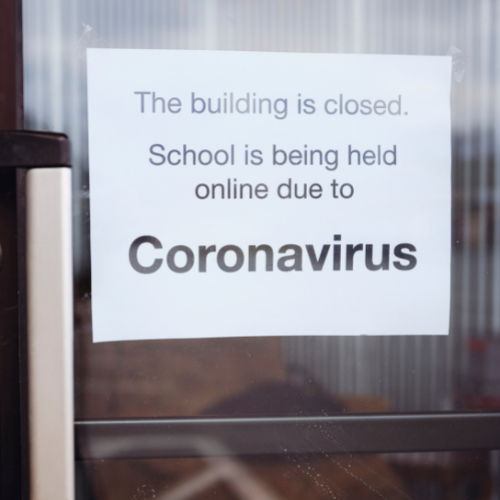 Catching Up
Help your pupils catch-up following Covid-19 lockdowns and school/bubble closures.
Children learn key facts, retain them for longer and your school boosts attainment targets.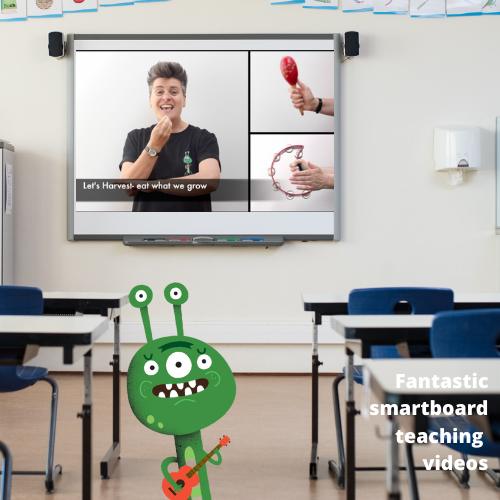 So Easy to Use
Teaching and support staff can easily play our videos that do all the teaching, while you support pupils.
No tech knowledge needed
No music skills required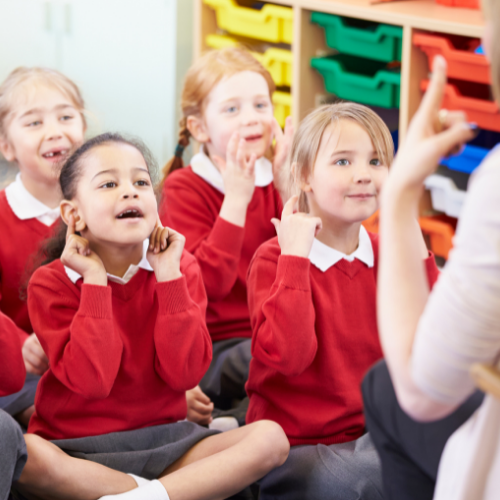 Inclusion at our Heart
All videos are Makaton-signed and subtitled to help children with different learning styles, English as a second language and children with SEND engage and learn.
Go Kid Music is a NON-PROFIT social enterprise, which means like you, children's wellbeing and learning is at the heart of everything we do.
We have received funding from Unltd.org and are currently offering primary and special schools *FREE MEMBERSHIP for two terms.
*We need two things in return:
You agree to use the songs and resources
Your feedback - fill in a simple questionnaire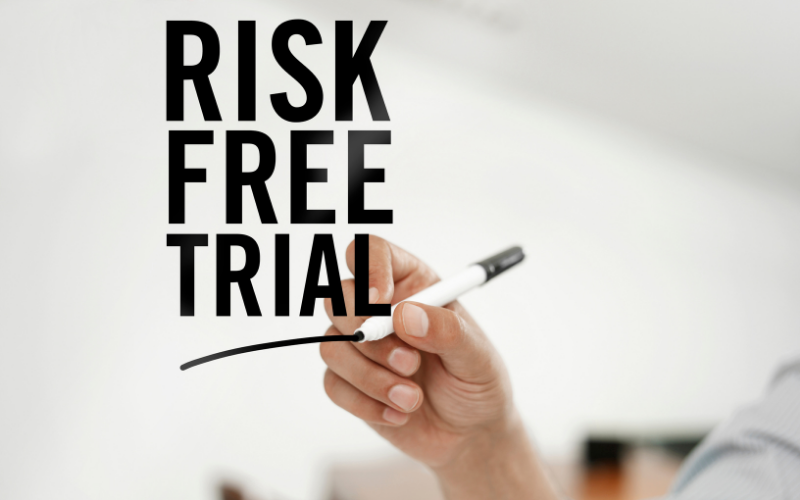 Here's Why our Music Membership is Perfect for your School
Watch this video with Al Start introducing what we're all about and how your school can benefit.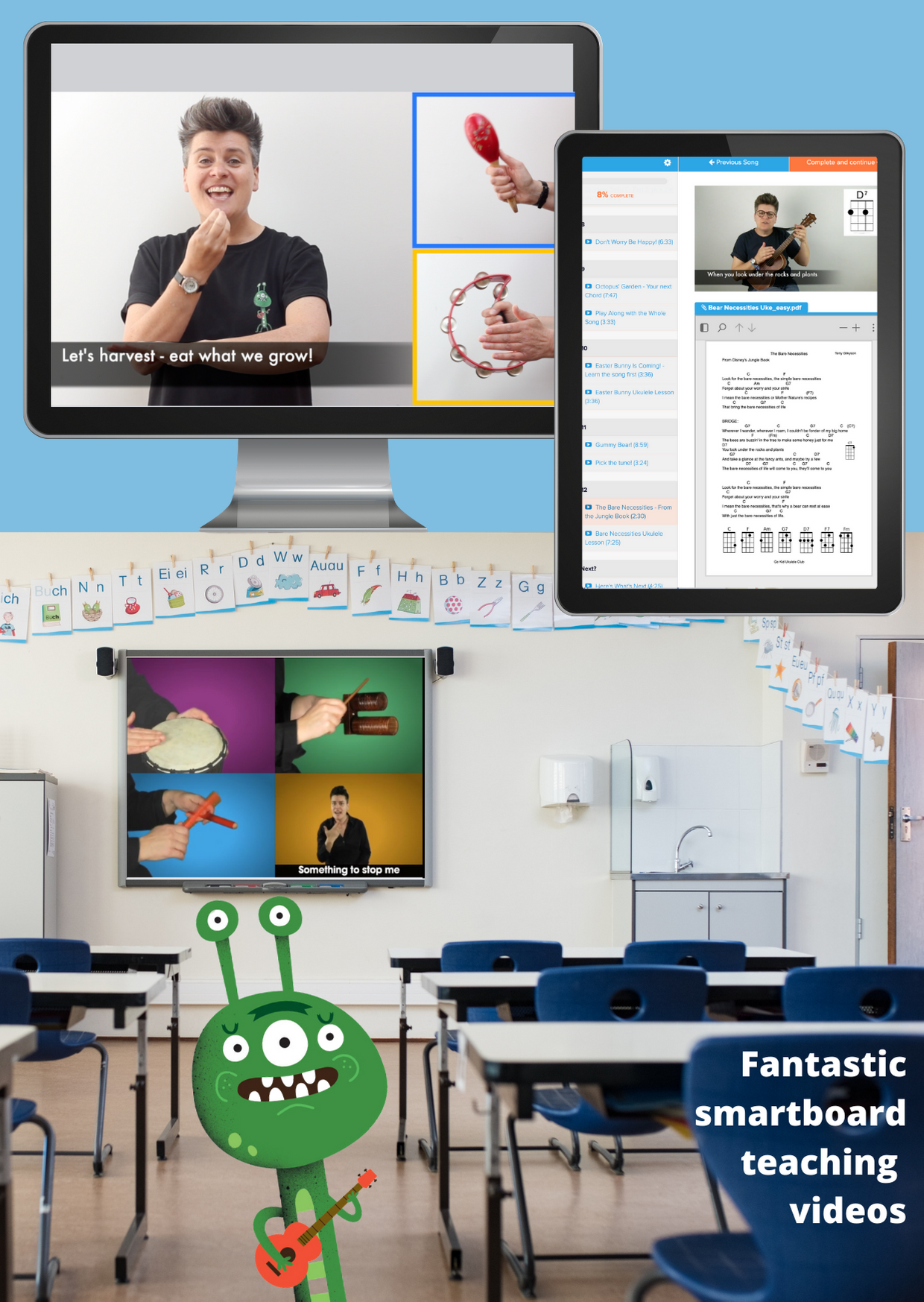 Go Kid Music School Membership will Benefit BOTH Teachers and Pupils..
IMPROVE LEARNING OUTCOMES - children remember key facts/vocabulary and enjoy learning creatively
SAVE TIME - reduce lesson planning time
NO MUSICAL SKILL NEEDED - I'll do the singing - you do the teaching!
IDEAL FOR MIXED ABILITY CLASSES (SEND) - all songs taught using Makaton-signed videos with subtitles
IMPROVE WELL-BEING - a

creative learning environment which also improves mental health and well-being. Staff included
USEFUL RESOURCES - videos for interactive whiteboards, lyric sheets, backing tracks & lesson plans
CREATED FOR KS1 & KS2 - fantastic song selection that is age and ability appropriate
Benefits for Teachers
 You can...
Save time on lesson prep
Deliver engaging, music-based KS 1 & 2 lessons
Build confidence in using music to support active learning, regardless of your level of musical training/ability
Connect even more effectively with your pupils to build trust
Include all pupils, whatever their abilities/challenges, as videos are Makaton signed and subtitled
Reduce disruption in your classes
Include important topics around pro-social behaviour, self-esteem and more, in a creative and safe way
Build positive relationships with parents and carers by sharing the songs
What do Primary School
Children Think?
"I really like the songs because they're fun!"
"I love doing the actions to the songs"
"I think the songs are cool!"
"I like Al's songs so much I think they should be in a competition!"
"It's relaxing"
"The songs have great tunes"
"I like that the songs are different from other songs"
"I like it because it's nice when everyone sings together"
"She puts funny bits in!"
"Singing Assembly is really exciting, it wakes me up!"
"It's rock and roll!"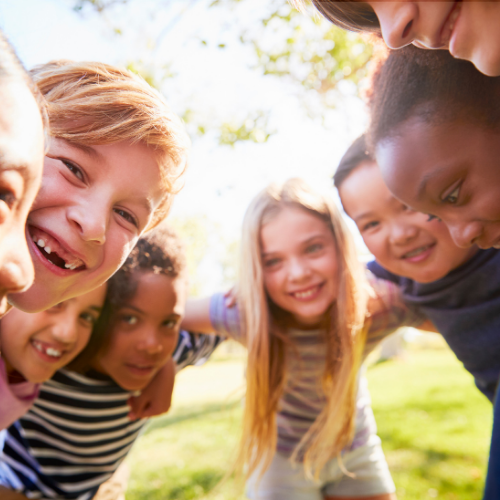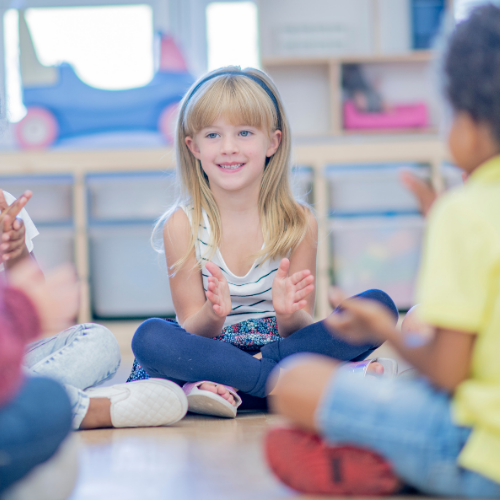 DfE Recommendations to Support Improving Early Language and Literacy
The DfE highlights the importance of developing pupils' speaking and listening skills and wider understanding of language.
Using a range of different activities, like singing, can develop children's early reading and ability to hear and manipulate sounds. 
By introducing singing into everyday learning you have access to a powerful tool. Our songs offer children the opportunity to copy and learn words, sounds and build their vocabulary.
But, our songs also support cross-curricular topics - so not only are children developing their literacy and communication skills - they are learning the key concepts and facts about your chosen subject.
Cut Down Planning Time
Appropriate topic songs can be hard to find, and take hours of planning which can leave you feeling tired and frustrated.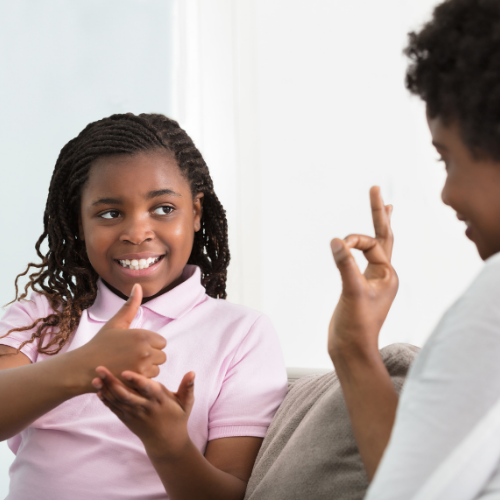 Learn Together
Adults and children can learn together with our resources. We've helped over 7000 teachers find perfect songs to support their topics.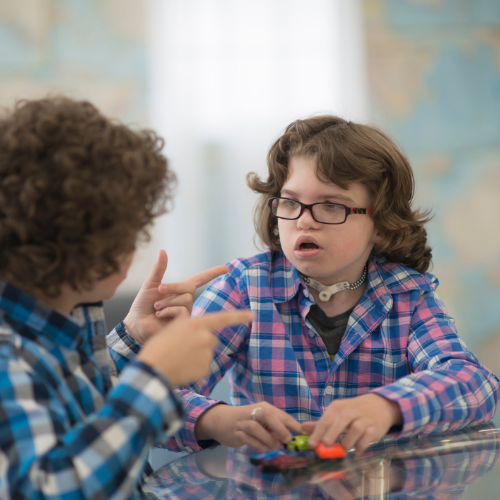 Inclusion is at our Heart
Create an inclusive culture in your school where everyone is included and children feel they belong.

"I especially love your music - it is so catchy and well presented! We usually sing a lot here, but obviously at the moment are using a lot of Makaton so that the children can still get physically involved in the music.
Your songs have really given our school a lift in these difficult times, so please keep up the good work 🙂 "
- Rose Fisher, Christ the King School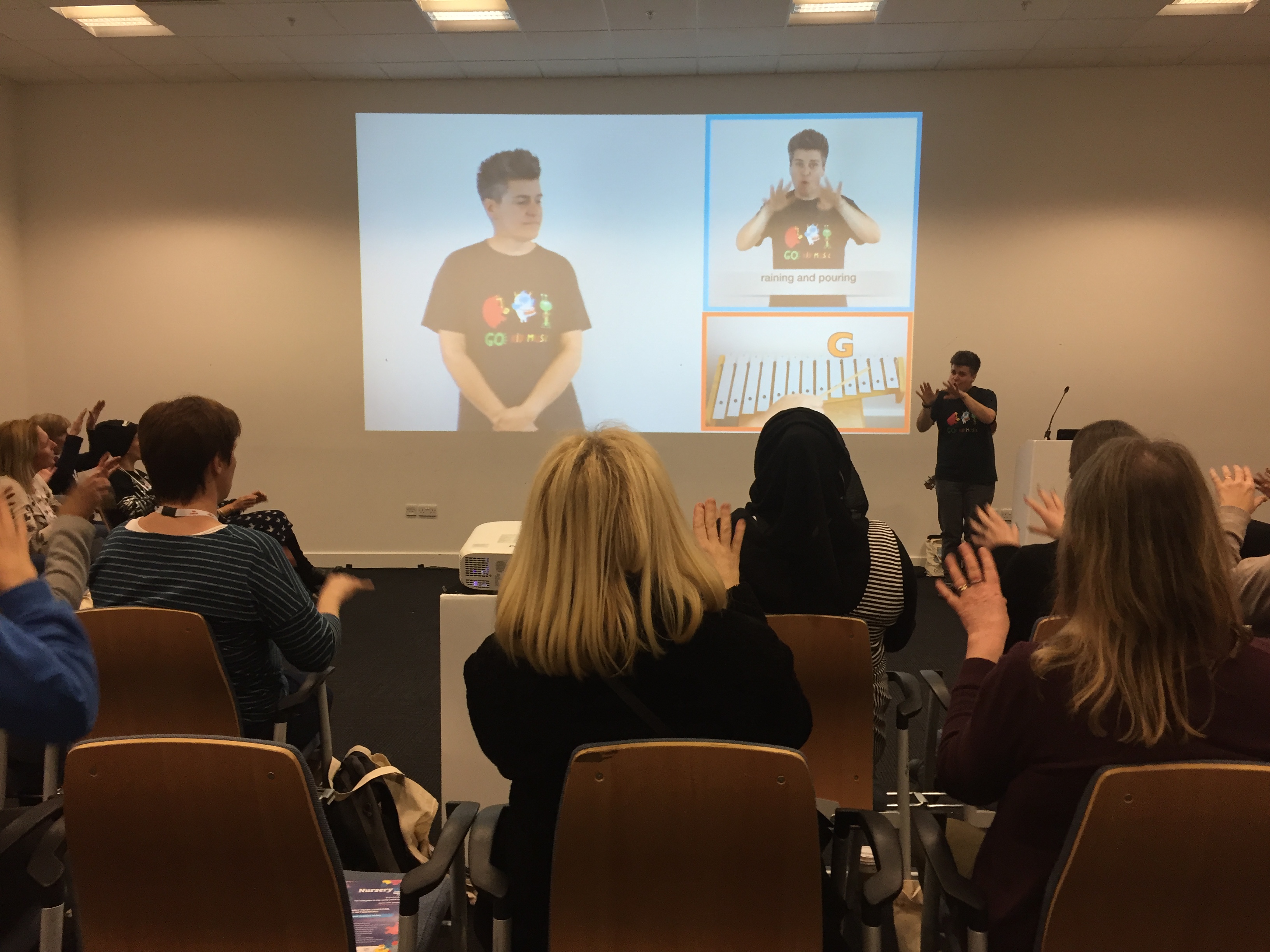 Enriching Teachers' CPD
Our songs help teachers and staff learn Makaton signing with the children.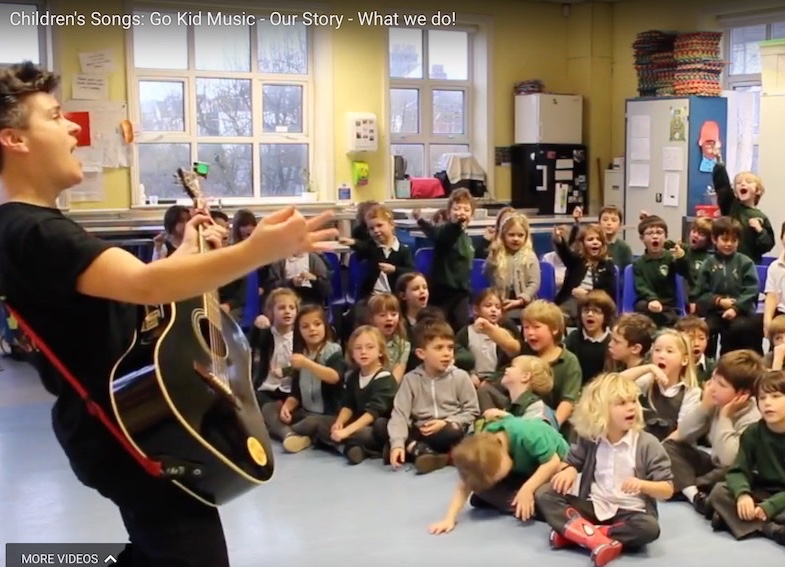 Fantastic Singing Assemblies
Give your singing assemblies a power-boost!
All songs tried and tested in real assemblies!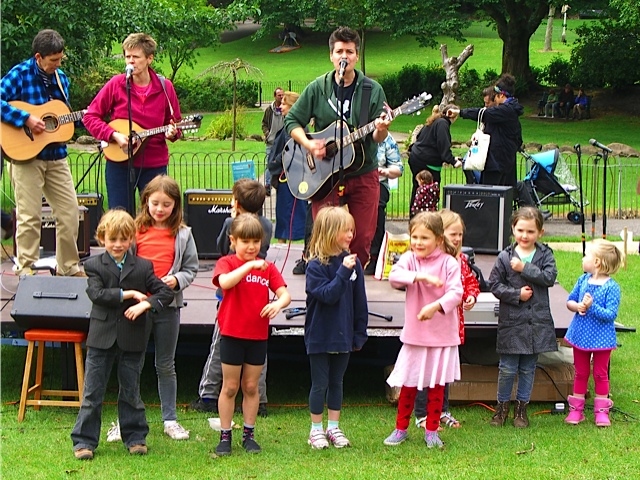 Great for Sharing
From sharing assemblies to special events, our songs will fit the bill!
As adults we sometimes forget the impact that music can have on young lives. Learning an instrument, singing wonderful songs and being part of something bigger than ourselves can inspire children to begin a life-long love of music.
Our mission at Go Kid Music is to capture children's imaginations and inspire them to engage in music as they grow up.
There isn't much great music out there for Primary School Children, which is why I began writing songs.
The collection is growing and growing, and each song is tried and tested in primary schools in Brighton, UK.
The teachers ask me to write songs for their topics and help the children remember the key facts and vocabulary. So I make sure every song has all the ingredients of a great song that the kids will love to sing....while they learn.
So far we've had rave reviews!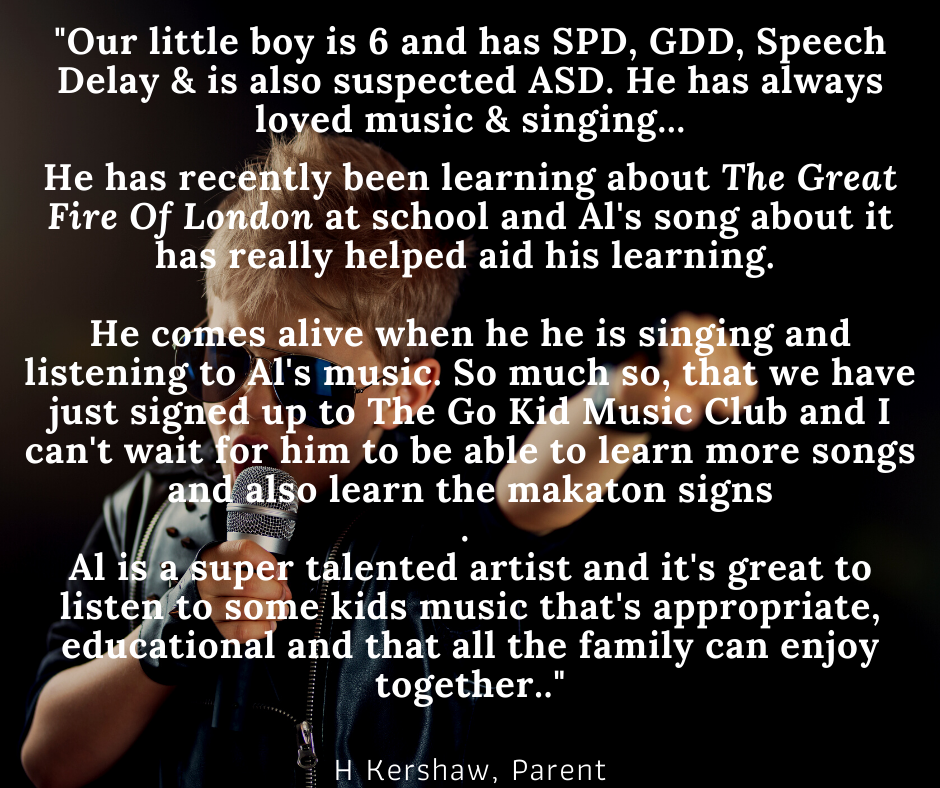 Examples of Songs and Teaching Resources Included
How Do Teachers Use the Materials?
"I'm a peri music teacher teaching nursery up to yr 6 in 3 schools. I only see each class for 30 to 45 mins a week and what's been so great about the Go Kid Music stuff is that after I have been through the song and taught it to the children, I can leave the split screen video (fantastic resource) with the class teacher to practice without having to sing it themselves - which is so scary for a lot of class teachers!"
-Nicky Clark, Music Specialist, Kent
______________________________________
"..and thanks for allowing schools free subscription.
The more we can promote music and singing the better our children will learn and engage :-)"
-P. Landon, Lickey End First School, Bromsgrove
_____________________________________
Feedback from Support Staff at St Lukes Primary, Brighton
"The songs are the soundtrack to our day!"
"It's perfect for TAs and support staff to use"
"The children go home singing the songs and parents are thrilled! The fact that families can have the membership at home, means the children can share their learning and singing with their family, and parent engagement has soared."
"It has had a hugely positive effect on children who came into school nervous and shy - it has brought them out of themselves and given them self-confidence"
"We play the songs in snack times, during 'golden time' and the children love to choose the songs and sing along while they do other activities"
-TAs & INAs, St.Lukes, Brighton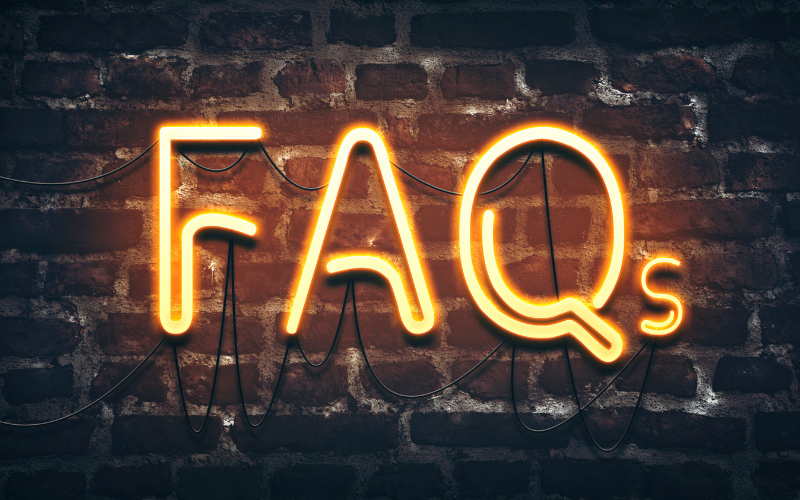 You have questions - we have answers!
Pop over to the FAQs Page now to find out more about Al, and see our list of frequently asked questions. You can also find our contact details if you'd like to get in touch.
You can also watch a short video on how to sign up.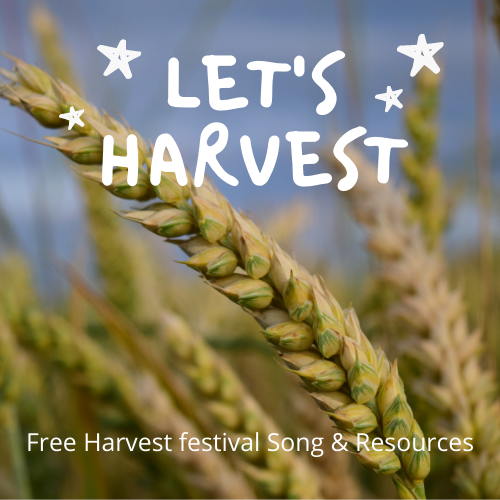 Looking for a brilliant Harvest Song?
OK, so you feel a little nervous to sign up for the whole trial, I get that! So, how about trying just one song?
ONE. AMAZING. SONG.
Here's my most popular Harvest Festival song, Let's Harvest, suitable for both KS1 and KS2. It comes with teaching video with makaton signs and subtitles, backing track & audio, all the words and teaching notes, sheet music and even a guitar and signing tutorial...
How can you resist??