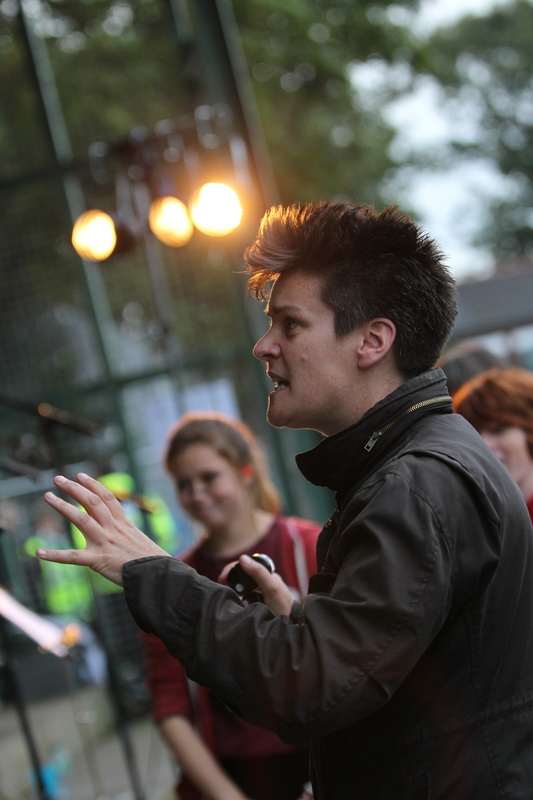 Find the Answer to your Questions
Hello, I'm Al Start. I am a children's songwriter, performer, music specialist and all-round good egg!
I started Go Kid Music in 2015 following years as a play co-ordinator and music practitioner. I've worked in schools for around 25 years. I know...I don't look old enough! (Ahem!)
Having written a growing collection of songs that help children learn, I wanted to find a platform to reach children right across the UK.
Here is my online collection of songs ideal for your primary school.
All the songs are tried and tested, children absolutely love singing them, and staff love the fact that they are REAL songs, played on real instruments - not "kiddie pop" or old fashioned tripe!
I write songs that boys love as much as girls, the sign language I teach in the videos help everyone learn the songs quickly AND they find it's great fun! Children of all abilities can join in.
Music is like magic. 'Kinaesthetic' learning means an action with a spoken (or sung) word. For some reason our brains retain information that is learned with a movement - I quickly found that children can learn a song in 15 minutes AND remember it a week later!
So if that song contains facts and information you want them to learn for school - you have the perfect vehicle!
Creative, engaging, fun and ...it works!
FAQs About School Membership


I thought the school membership was a free trial??
Yes it was. We offered schools 2 free terms to help their children catch up following COVID-19 school closures and lockdown isolation.
Our funding has now ended for this and we can no-longer offer you the resources for free. However - we are très affordable! (see below)
*NEW* To help you even more, we've made each song available to buy individually, so you can look through the library, choose your topic song and buy the resources as a "Songpack". You can build up your collection and make your own bespoke library of resources.
Will our school have to pay?
Our prices are subsidised and great value. You can pay from your Core Curriculum budget, Catch-Up funding or Pupil Premium. If all else fails your PTA could have a cake sale! Mmmm...cake...
ANNUAL SUBSCRIPTION Including VAT
1 Form Entry School: £120 + £24 = £144
2 Form Entry: £160 + £32 = £192
3 Form Entry: £180 + £36 = £216
4+ Form Entry: £240
What information do you need to raise an invoice?
If you'd like to pay by invoice please email us at [email protected] with the following information:
School name and full postal address
Email address and name of contact to send invoice
Size of your school (1/2/3 or 4+ form entry)
Name, job title and email contact for lead member (ie: you - the main contact for the membership information
How easy is it to use?
If you can play a video and audio on your school screen you can use the resources. You simply choose your song, play the video or audio. You can also display the lyrics only on the screen and play the backing track if your children know the song.
Do you offer training on how to use it?
Yes, I have a step-by-step video showing you how to sign up HERE and I can also offer your school a twilight session about how to log on and find what you need, how to get the most from the membership and give you all tips on using singing and signing with children. It costs £90 and I'll do it over Zoom. Email me to find out more.
Do the teaching staff have to learn music?
Nope. You just play the video - I'll do the music teaching, children follow the video and learn with me. You can press pause and play.
Do we need internet access?
Yes, to have the full school membership the materials are all online and the videos stream. Alternatively you can buy individual songs/videos and download the resources.
How long does it take to sign up?
No time at all! Simply fill in the form to order the membership. I will email you a school code, share this with your staff team so they can all make profiles.
What feedback do you require?
We want to find out how you use the materials and what you have observed happen as a result of using the songs with the children. We will send you a simple questionnaire to share your observations - please!
What happens if we want to end the membership?
If you try it out and don't get on with it, simply let me know and I'll cancel your account. I would also love to know why and if there's anything we can do to improve it.
Do you have any more songs?
Yes! I write new songs all the time, and add them as often as I can to the membership. If you have a lesson that could do with a song, please let me know so I can write one!
Do you have your songs on CD?
Yes, I have many children's albums on CD and digital, and you can buy the songs in this membership as individual digital packs. Go to my MUSIC STORE
Do you ever play live in schools?
Yes! I can run songwriting and music workshops, run singing assemblies, write a song for your school or even come and do a gig with my band!
How do we get in touch with you?
Email me at [email protected] or call me on 07808269780
and check out my main website:


Are you ready to try the membership in your school now?
click here to go back to the previous page