Are you writing your own song?
Have you ever wanted to?
Perhaps you're a guitarist or you play the ukulele and you're looking for chords or a tune to accompany your lyrics.
Have you written some words and want to know how to add a tune to them and turn them into a song?
Whether you are just starting out as a writer or player, or you'd like to write a children's song for your own children or your class, then why not book some time with Al Start from Go Kid Music to give your project a super-charged power boost!?
One-to-one coaching sessions with Al are informal, fun and inspiring.
We can work together over zoom - so wherever you are we can get together.
It could just take one session to get you unstuck and on a roll! Why not get in touch and see...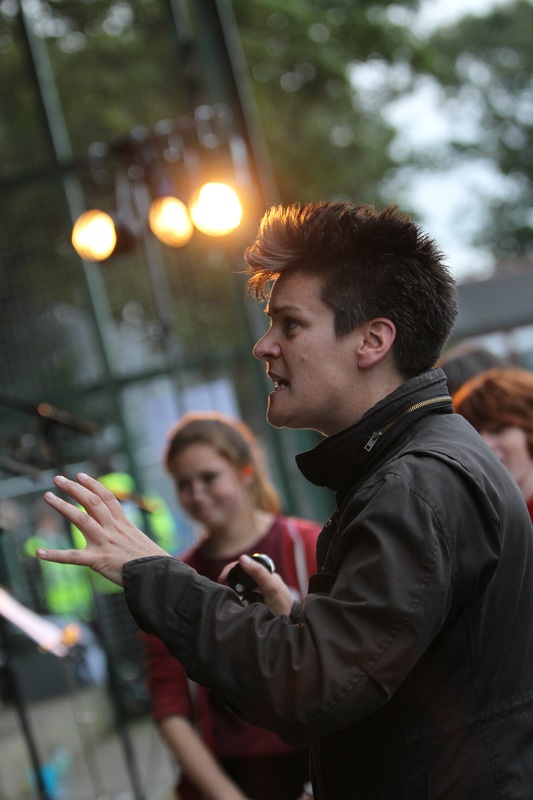 As well as being a songwriter and performer, I also lead workshops and deliver training on a whole wealth of music subjects. I used to lecture at the University of Brighton and I've trained teachers at Sussex University too. I also give 1:1 instrument/singing/songwriting lessons and have co-written songs with many other musicians and writers both informally and with Chris Difford's (from Squeeze) songwriting residentials.
This is me conducting a youth choir at a Glyndebourne performance. I can work with children, young people and adults.
My experience as both a published writer and commissioned songwriter for third parties (other people) means I can write songs to brief and I love to collaborate.
I could help you take an idea and turn it into reality. Together we can create something fantastic!
I'd love to hear your idea - no matter how far you have got with it, and I'm really fun to work with too!
So you have nothing to lose by filling in the form below and telling me about what you're doing and if I can help, I will.
Frequently Asked Questions
Can I get a refund if I'm unhappy with my purchase?
If you are unsatisfied with your coaching, reach out to us to see if your purchase is eligible for a refund.
I will give you a full refund if you feel we haven't achieved anything.
How do I schedule my appointment?
Upon purchasing coaching, you'll receive further instructions on how to book a time for your appointment. We will book a time and you can send me more info so we make the most of our time together.
Can I purchase coaching more than once?
Absolutely! If you find yourself in need of coaching more than once, simply purchase the coaching again. I also offer discounts if you book multiple sessions.