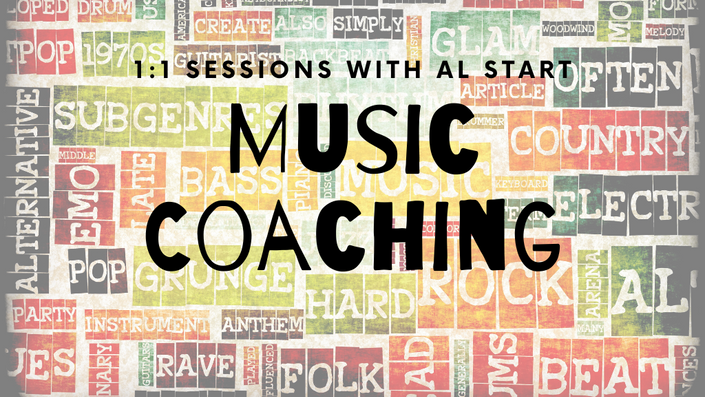 *NEW* One-to-One Music Coaching
One-off or a series of coaching sessions to work on your music project with Al Start
One-to-One Music Coaching Session with Al Start
Here's a new idea to get your musical ideas flowing! Have you started writing a song and got stuck? Are you finding it hard to get going on a project? Would you like someone to bounce some ideas off? Well now you can book a one-to-one personal Zoom session with me, Al, to tackle just about anything.
I have loads of experience as a mentor and trainer, workshop leader, songwriter and musician. I can work with children and adults on music projects - I'd love to hear about yours.
Please follow THIS LINK to the Music Coaching page to watch a video with me find out more...
Frequently Asked Questions
How can I book a one-to-one session?
Follow the link above to our coaching page - all will become clear!
How long are the coaching sessions?
Book one session of up to an hour (on Zoom) or a series of sessions to really dig deep into your music project/idea.
What if I am unhappy with the coaching?
We would never want you to be unhappy! If you are unsatisfied with your purchase, contact us to discuss a refund. If you feel the coaching session hasn't met your needs whatsoever, I'll gladly refund your money in full.